Welcome to Research Oriented Learning
Our vision is to create highly skilled and enthusiastic VLSI Design engineers for the future semiconductor industry needs.
Research Oriented Approach.
Conceptual Learning.
Involve to Evolve.
High quality VLSI Training with 3-6 Months of Internship.
Gain theoretical knowledge along with its practical relevance,

Research oriented teaching helps students involve deeper into concepts and enhance their learning competence and develop an appetite for critical thinking required for jobs.

Face every interview with confidence. Do companies reject when you have all the skills required for the job???
Training Services
ICLabs IN is the solution to all your VLSI Design questions. Start your journey with skilled VLSI professionals, We make your career successful with diligence, enthusiasm, and dedication.
Working Professionals with good analytical and problem solving skills can get their VLSI training sponsored from their companies upto 50%.
VLSI Internships
Internships for final year students who have genuine affinity for VLSI technology. If you are a final year engineering student, looking to do something incredible in your final year project then ICLabs IN is the destination for you.
University VLSI Trainings
We extend our expertise to Universities and colleges. Our special in-campus programs can teach Industry-level VLSI Design to students. Teachers can upgrade their skills as well.
Corporate VLSI Trainings
It is always the skill and ingenuity that makes every potential customer a loyal customer, if any of your employees needs specific module training in VLSI design to update their skill just reach us.
companies
Our trainees are working in these companies and many more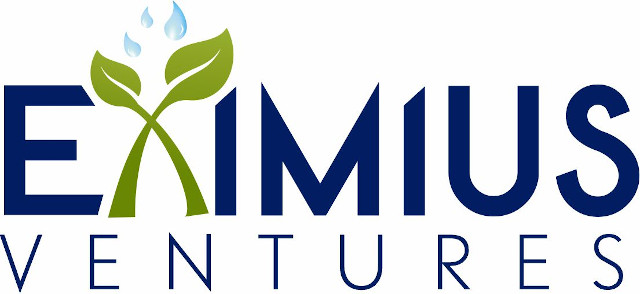 Course List
List of modules you can choose based on your interest. We also can customize on your requirement.
All
VLSI Back End
VLSI Front End
VLSI DFT
VLSI Analog
VLSI Custom Layout
Testimonials
See what our trainees had to say about us.

ICLabs is very good VLSI Training institute. I am very glad to join in this institute, I got very good practical knowledge. The trainer is very good and friendly in nature.
A Vijay Kumar
Design Engineer - AMD

Right place to learn physical design course with good basics.Friendly environment and 24/7 tool access..more practical exposure with right guidance. Always available to clarify doubts.
Parvathi PVL
Design Engineer - AMD

24/7 tool access, focus on practical knowledge are the positives.
Nitesh Kumar
Design Engineer - HCL

It is good industrial training centre in Bangalore. I don't how to work on the EDA tools before joining here.after the training I got more knowledge on the industrial EDA tools and it is good institute.
Nagaraju S
Design Engineer - Qualcomm

"It's one of the most practical learning institutions I have experienced. From Counseling to Placements assistance it provides end-to-end support for the candidates who are aspiring to get growth in the field of VLSI domain. Training is provided based on Industrial Projects and I got to learn the practical way of finding solutions. The interactive classes and the One-On-One Training helped the academic environment to be very friendly"
Dhruv
Design Engineer - THINSIL

"Overall I am very happy to recommend others to join IClabs. The best thing about this place is that anytime we can approach the mentors and clear our doubts. They give more focus on Skill Learning as well as Research Oriented Training which is not provided in all Institutions. So If you want to enhance your skills in the VLSI domain, then this is the right place for you."
HUSSAIN
Design Engineer - THINSIL

So, the journey began as my BTech in electrical and electronics was about to end. The pressure of career suddenly entered my mind as to what I should do after the BTech will be finished because, as you know, being in the core branch, you have very little option but to prepare for a government job or follow your passion. Then, I heard about a field called VLSI from my final-year mentor. I sought to determine which institutions in India are the greatest because I was highly familiar with this field and Google did not provide any in-depth information.
SUSHANT
Design Engineer - THINSIL

Five star rating
Manoj S
Physical Design Engineer
FAQs
Commonly asked questions amoung the crowd.
Why ICLabs started?

We want to promote the right platform for those who want to develop their skills rather than having theoretical knowledge and maybe able to run a few scripts. Most training institutes today prefer enrolling students in huge batches and training in bulk. This leads to most students not having the necessary attention from their trainers to gain the required skills, and ultimately ending up not being eligible to be placed in companies.

Why should I choose ICLabs?

1.  Research oriented approach 2.  1 on 1 Training from Industry Professionals (See the first answer for why we don't believe in batches) 3.  Personal mentorship and attention to each individual trainee 4.  24x7 tool access 5.  Involve yourself in the work and you will evolve alongside the challenges you face

How are you different from others?

We are not training you for interviews, Let's build the skill from very basic. You will be confident enough to face the interviews.

is Placement guaranteed?

What is the point of training if you don't have a job at the end?
On the day of Enrollment, a promise will be made through a Signed Job Guarantee Agreement that assures you a job placement after Training. In the rare event that we are unable to fulfill this promise, a full refund of your fees will be promptly provided.

Do you provide online trainings?

Yes, we do. But we prefer offline training, and would recommend the same. Refer to the first answer for our reason why.

How to reach you?

Give us a call or send us a message on WhatsApp at +91 80 5062 3065.
You can also Email us at info@iclabs.in
Make Your Choice
Pick the right trainer. Because the skills you gain here will dictate the hugely lucrative career you can have in the near future.
Contact Us
We are just a text, email or a call away!
Push our door at
#149/A, 3rd Floor, 5th Main, Sector 6, HSR Layout, Bangalore - 560102